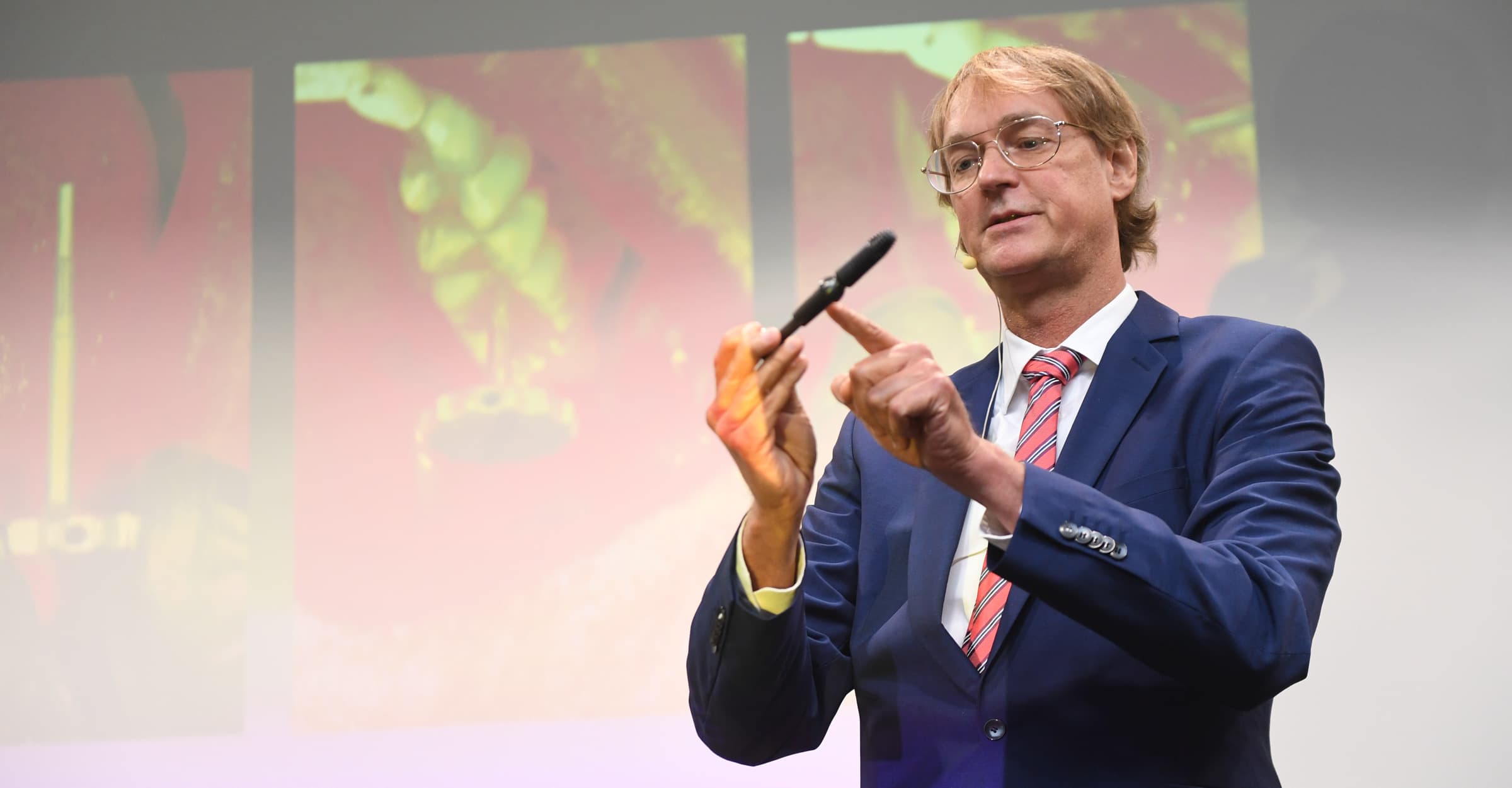 Dr. Frank E. Spiegelberg has worked in various renowned Dental Clinics/Institutes. The experience gained there, contributed significantly to the establishment of his own "Center for Oral Surgery and Implantology" which is centrally located in downtown Frankfurt am Main, Germany, adjacent to the stock-exchange (DAX) facility.
His clinical focus lies in special augmentative peri-implantology treatment for bone and gingival regeneration, and the use of modern surgical technologies. Correspondingly, his main research topics are development and use of adjunct innovative technologies ranging from 3D-simulation (computer assisted/guided surgical navigation) and material sciences, to molecular medicine – such as the fortification of the implant therapy (treatment), by means of introduction of PRGF, bmp's and/or stem cells.
In addition to acting as a both national and international consultant for/in/to various dental entities and his own private practice/clinic
Founder and Manager of Centre for Oral Surgery and Implatology, in Frankfurt am Main
3 Year Continuing Education in Oral Surgery
Visiting Consultant in GDC, Moscow/Russia
Visiting Consultant Sultan Dental Center Lybia/Tripolis
Practice Consultant with respect to strategy development and implementation, focussing primarily on: practice start-up, Organizational Management, Front Desk Management , Personnel Recruitment, Team Leadership and Training
Implantology Workshop Instructor
Curriculum Advisor for Dental Association in Hessen, Germany.
Advisor to Institute IPA on Dentist – Patient Communication
Founder of the Frankfurt Dental Implant Forum (www.dentalimplantat.de)
Clinical focus lies in Guided Surgery, special augmentative peri-implantology treatment for Bone and Gingival regeneration.